A Hiab truck, also known as a crane truck or a loader crane truck, is a type of vehicle that is equipped with a hydraulic crane or a boom and is used to lift and move heavy loads. The name "Hiab" is actually a brand name for a type of loader crane that has become synonymous with the concept of crane trucks.
We have Hiabs available for any job that requires them when undertaking haulage in Northampton and throughout England.
Hiab trucks are commonly used in industries such as construction, transportation, and logistics. They are often used to transport and deliver materials such as containers, building supplies, and heavy equipment to construction sites or other locations. The crane or boom on the truck can be used to load and unload these materials, as well as move them around on the job site.
In addition to the hydraulic crane or boom, Hiab trucks may also have other features such as a flatbed or a container trailer, making them a versatile and useful tool in many different industries.
Our HIAB services
Our Hiab fleet can transport loads across England and can lift up 12 tons. They also have a reach of more than 35 meters. We have a range of lorry-mounted cranes available for hire to help you with item lifting or shifting.
Our on-site operators are not only highly trained and experienced, but also our office staff have many years of crane and transport experience. They can help you with any questions you might have before you book any job.
These crane-equipped specialist vehicles can be used for many purposes. There are many options available: front-mounted or rear-mounted cranes, different lifting capacities, attachments such as brick grabs or clamshell grab buckets. Crane lorries allow for self-sufficient collection and delivery. This reduces the need to have forklifts and mobile cranes at delivery or collection sites, which has obvious financial benefits.
All HIAB crane rental contracts include the provision of Method Statements, Risk Assessments, and Lift Plans. Every 6 months, equipment is tested.
Common uses for HIAB trucks
HIABs are a versatile way to move very large items, with applications in a range of sectors.
Commercial & Industrial
There are many commercial uses for Hiab trucks due to their versatility and lifting capacity. Some common commercial uses include:
Construction: Hiab trucks are often used in the construction industry to transport and deliver building materials such as steel beams, pipes, bricks, and concrete blocks. They are also used to lift and install precast concrete panels, roofing materials, and HVAC units.
Transportation and logistics: Hiab trucks are commonly used in the transportation and logistics industry to load and unload containers, pallets, and other goods. They are also used for specialized transport, such as hauling heavy machinery, boats, and vehicles.
Waste management: Hiab trucks can be used to lift and transport large and heavy waste containers, dumpsters, and recycling bins. They can also be used to remove debris from construction sites and landfills.
Manufacturing: Hiab trucks are often used in the manufacturing industry to move and transport heavy machinery and equipment. They can also be used to lift and position raw materials and finished products.
Agriculture: Hiab trucks can be used on farms and in the agricultural industry to lift and transport heavy bales of hay and straw, farming equipment, and large livestock feeders.
Overall, Hiab trucks are a versatile and valuable tool in many commercial industries that require heavy lifting and transport capabilities.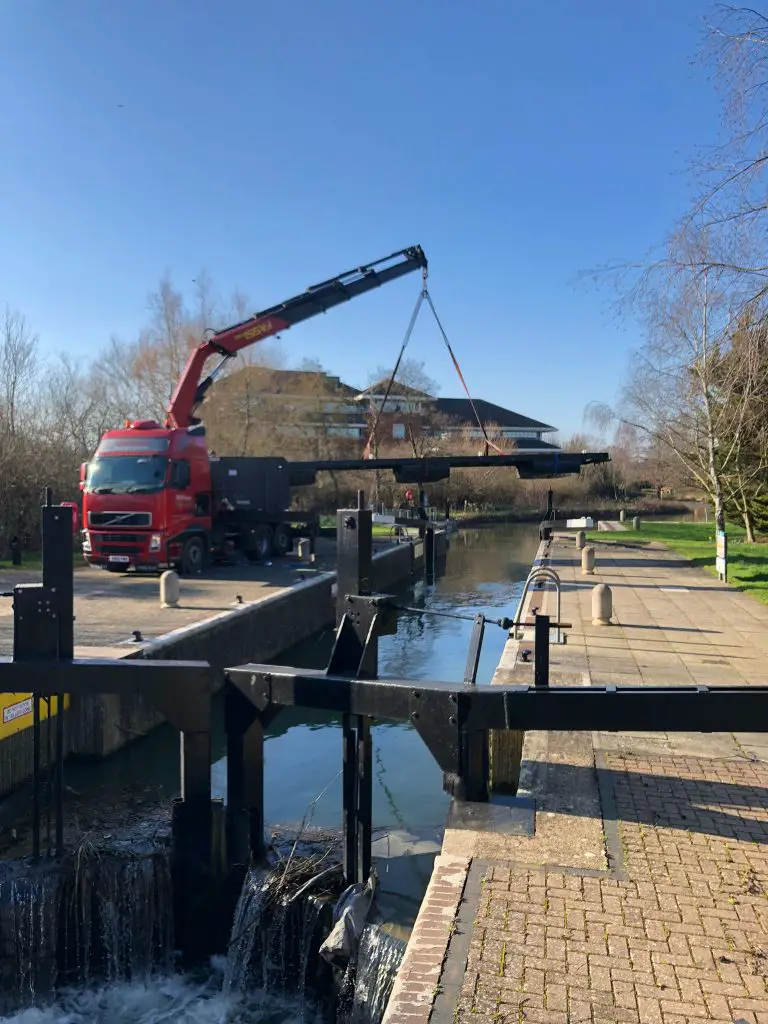 Domestic
While Hiab trucks are most commonly associated with industrial and commercial uses, they can also be used for some domestic purposes. Here are a few examples:
Moving heavy objects: If you need to move a large and heavy object like a hot tub, large furniture, or landscaping materials, a Hiab truck can be used to lift and transport it.
Clearing debris: If you have large debris or materials to clear from your property, such as fallen trees, construction waste, or old appliances, a Hiab truck can help you lift and remove them easily.
Home renovation projects: If you are planning a home renovation project that requires the delivery of large and heavy building materials, such as steel beams, bricks, or roofing materials, a Hiab truck can be used to transport and unload them.
Landscaping projects: If you need to move large trees, soil, boulders or other landscaping materials around your property, a Hiab truck can help you do it efficiently and safely.
It's important to note that Hiab trucks are typically large and powerful vehicles that require specialized skills to operate safely. So, if you are considering using a Hiab truck for domestic purposes, you'll need to hire one of our licensed and experienced operators to handle the truck for you.
Things we've moved with our HIAB service
Over the years we've safely moved a range of large objects, to the delight of our customers. Our jobs have involved:
Portacabins
Modular building transport and installation
Prefabricated loft transport and installation
Sculpture installation
Large refrigeration unit movements
New Swim Spa installation
Container moves
RSJ/Steel Beams
Machinery/Plant (Excavators, Dumpers, Rollers)
Habitation Units
Fire Escapes
What does HIAB stand for?
HIAB (Hydrauliska Industri AB) is a Swedish manufacturer for loader cranes, and truck-mounted forklifts. However, the generic term "Hiab" has been used for all crane lorries, regardless of their manufacturer for many years.
This company was founded in Hudiksvall (Sweden) 1944 by Eric Sundin. Sundin was a ski manufacturer and saw a way to use a truck's engine as a power source for loader-cranes using hydraulics.